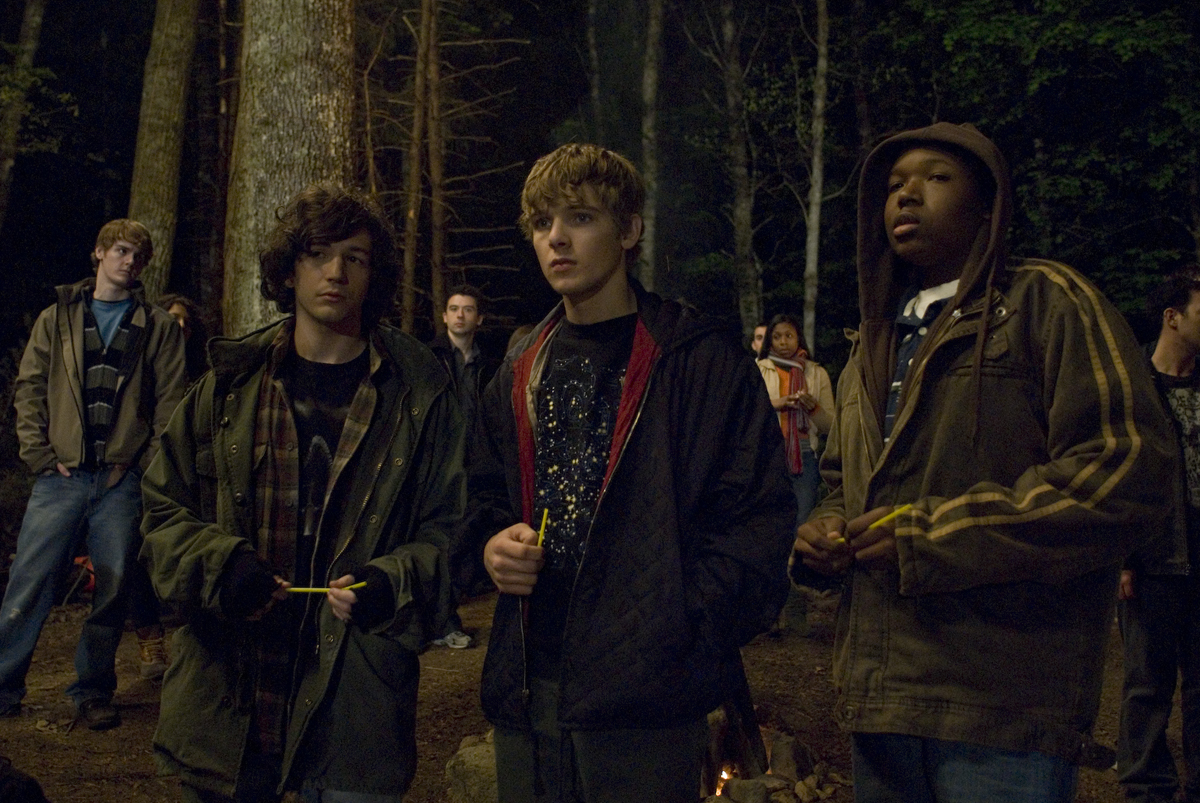 It seems as if Wes Craven has spent most of the new millennium executive producing direct-to-video fodder (DRACULA 2000, THE BREED) and/or co-writing remakes (THE HILLS HAVE EYES, PULSE), while only occasionally sitting in the directorial chair (RED EYE, CURSED). Now, in what has the potential to be a return to form, he has written and directed 25/8, a new scary movie that warns "evil is working 24 hours a day, 7 days a week." Although identified as a "suspense-thriller," the plot sounds as if it borders on horror territory, with a potential supernatural element.
From the press kit:
In the sleepy town of , legend tells of a serial killer who swore he would return to murder the seven children born the night he died. Now, 16 years later, people are disappearing again. Has the psychopath been reincarnated as one of the seven teens, or did he survive the night he was left for dead? Only one of the kids knows the answer.
Adam "Bug" Heller (Max Thieriot) was supposed to die on the bloody night his father went insane. Unaware of his dad's terrifying crimes, he has been plagued by nightmares since he was a baby. But if Bug hopes to save his friends from the monster that's returned, he must face an evil that won't rest…until it finishes the job it began the day he was born.

Cast: Max Thieriot, John Magaro, Emily Meade, Nick Lashaway, Denzel Whitaker, Shareeka Epps, Paulina Olszyinski, Raúl Esparza
Written and Directed by: Wes Craven
Produced by: Wes Craven, Iya Labunka, Anthony Katagas
Universal has scheduled the Rogue Pictures production for 2009, but no specific release date has been set.