We all know a boy's best friend is his mother, but mom and apple pie do not always equate with wholesome goodness when it comes to cinefantastique. In movies, the old cliche about the female of the species being as deadly as the male usually refers to a luscious femme fatale, but there are also many memorable examples of malicious, malevolent, and monstrous mothers. Of course, the very concept of malignant motherhood is disturbing; it violates our deepest, most cherished expectations of the nurturing caregivers who raise helpless babes to become frolicking children and eventually well-adjusted adults. This inversion of expectations is what gives these monstrous mothers the nasty little kick that makes their wickedness all the more horrible; after all, fairy tales have taught us to expect wickedness from step-mothers, but real mother? No, never…
---
Mrs. Rand in I WALKED WITH A ZOMBIE (1943).
This apparently benevolent matriarch has a little secret: in order to dispense medicine to the superstitious locals, she poses as a voodoo priestess. Near the end, it turns out she has an even bigger secret: enraged by a love triangle between her two sons and a woman, she joined one of the voodoo ceremonies and put a curse upon the woman, turning her into a zombie. The result is tragedy and sorrow for all concerned, including the eventual death of one of her sons. Way to go, Mom!
---
Mrs. Bates in PSYCHO (1960).


The mother of all monstrous mothers is Norman Bates's alter ego in Hitchcock's masterpiece of psychological horror. One might argue that the real Norma gets a bum rap (after all, we never see her, only her psycho son's re-enactment of her), but the very fact that her son is so screwed up leads us to believe she must have been just as terrible as we can possibly imagine. In any case, whatever the reality of her as a character, the film uses her as a symbol of debased motherhood, destroying the old-fashioned schism of classic horror films, in which horror was something outside the home that attacked the goodness and purity inside. Here, home is the house of horror, thanks to the domineering matriarch.
---
Baroness Meinster in THE BRIDES OF DRACULA (1960).


The Baroness claims the lives of no victims directly, but she has much to answer for. Her indulgent ways led her son, Baron Meinster, into a life of wickedness that eventually turned him into a vampire. Now she keeps him locked up on a chain, but she procures occasional female victims, to appease his bloodlust. The implication, as in PSYCHO, is that the horror proceeds from the mother-son relationship, in this case with the mother vicariously enjoying the dissolute ways of her son.
---
Gorgo's Mom in GORGO (1961).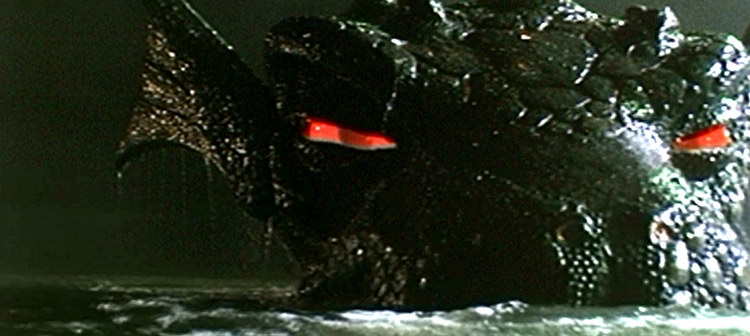 Mother Love expands to monstrous – and destructive – proportions in this English movie about a giant prehistoric beast run amok. Gorgo's Mom is not really malicious; she's just looking for her off-spring, but her effect on London is pretty dire, including the destruction of London Bridge.
---
The Horta in "Devil in the Dark" (Star Trek)


Like Gorgo, the Horta is not truly malicious – unless provoked. Initially presented as a mindless monster, this silicon-based life form on the planet Janus VI racks up an impressive body count (over 50 victims). Like The Blob, she  dissolves her victims (with corrosive acid), and no obstacles stands in her way – she is capable of appearing anywhere. However, a mind meld with Mr. Spock reveals a startling truth: the Horta is an inoffensive creature, the only member of her species left alive, destined to mother the next generation of her race, when they hatch from the silicon eggs that human miners have thoughtlessly been destroying in their quest to find new deposits of valuable minerals. The poor Horta has merely been fighting back to protect her children and ensure the future survival of her kind. In the episode's remarkable climax, the vengeful human miners try to attack the alien Horta, but Captain Kirk stops the lynch mob by threatening to kill anyone who harms the creature – siding with the "monster" instead of his fellow Earthlings (a moment that eerily prefigures Hugh Thompson Jr.'s actions at the My Lai Massacre a year later). Alone among the mothers in this list, the Horta survives to happily co-exist with her one-time enemies.
---
The Older Woman in ONIBABA (1964)


This Japanese horror flick features a metaphoric if not literal Onibaba ("Demon Woman"), a mother whose son has died in a feudal war. Teamed up with her daughter-in-law, she makes a living by killing off stray samurai and selling their armor. When her son's friend returns from the war and starts an affair with the young woman, the Mother-in-Law resorts to rather heinous method to break them up, filling her daughter-in-law's head with superstitious fears – that seem to come true when a demon appears in the rice fields. Whether real or imagined, the supernatural horrors pale in comparison to the ruthless efficiency with which the two women dispatch their victims.
---
Carlo's Mother in DEEP RED (1975)


This Dario Argento thriller, one of his best, plays a wicked game, leading the audience to believe that self-pitying drunk Carlo is the murderer, but it turns out to be his eccentric mother, who previously seemed like nothing more than a comic relief supporting player (she cannot remember that the hero is a jazz pianist, not an engineer). Martha is one mean bitch, with a body count to her credit that would put Mrs. Voorhees to shame: axing a woman and shoving her head-first through a glass window; drowning another woman in scalding hot water; bashing another's teeth in and impaling him through the neck with a blade that pins him to a table; and best of all, murdering her husband on Christmas by stabbing him in the back while Carlo (then a toddler) looks in soul-shattering shock (which may explain why he becomes a pathetic alcoholic).
---
Mrs. White in CARRIE (1976)


The deranged parent certainly gives Mrs. Bates a run for her money in the malevolent mother sweepstakes (a point underlined by director Brian DePalma, who renamed the high school "Bates High," a name not used in the Stephen King novel). Mrs. White is a whacked out religious loony who sadistically mistreats her telekinetic daughter Carrie, acting out the kind of scenes we could only imagine took place in PSYCHO. No wonder the poor teenage girl eventually goes postal on the entire high school and eventually her mother.
---
Nola Carveth in THE BROOD (1979).


In this film, writer-director David Cronenberg turns the very act of motherhood into a miasma of horror. Nola is a psychotic undergoing treatment that allows her to manifest her inner demons somatically, which she does by giving birth to deformed children that act out her homicidal wishes. She claims only a few victims; the real horror is watching her birth one of her babies, biting open the external sack in which it grows and licking it clean. You won't want to eat for a week.
---
Mother in ALIEN (1979).


This Nostromo's onboard computer does precious little to help the human crew against the marauding alien that has infiltrated the spaceship. Worse yet, after Ripley has reversed the ship's self-destruct sequence, Mother refuses to acknowledge the override and insists on nuking the Nostromo anyway. Mother does not have enough personality to be a real character (she is no HAL 9000), but she seems to be one cold-hearted bitch.
---
Mrs. Voorhees in FRIDAY THE 13TH (1980).


Like Martha in DEEP RED, Mrs. Voorhees is revealed as the killer only in the final reel, so we have to retroactively credit her for the film's high body count. She is one wacked-out woman, speaking in a childish voice that is supposed to represent her drowned son Jason. Speaking of retroactive reassessment, the revelation in FRIDAY THE 13TH PART 2 – that Jason is alive – makes Mrs. Voorhees seem even nuttier: she kills off a bunch of camp counselors to avenge her son, but it turns out he survived. So, did she just imagine the drowning? Has she been psychologically blind to his existence since then? Whatever the case, this is another bad example of the poisonous effects of Mother Love.
---
Anna in POSSESSION (1981)


This weird story of marital discord features a woman (Isabell Adjani) whose deteriorating relationship with her husband somehow leads to her giving birth to a slimy monster with tentacles. As if this were not bad enough, she has a sexual relationship with Junior, who eventually starts to resemble her husband. None of it makes sense on a literal plot level, but the film is interesting if you read its outre elements as externalizations of the characters' inner turmoils.
---
Sil in SPECIES(1995)


Her appearance and actions (seducing and killing her male victims) seems to put her into the femme fatale category, but the true horror of Sil is that she is capable of mothering a new alien race capable of overrunning the world and wiping out humanity. To give her credit, we have to assume that, as malicious as she acts toward humanity, she probably would have made a good mother to her own children.
---
Grace Stewart in THE OTHERS (2001)


Grace appears to be the very definition of a protective, loving mother as this ghost story follows her attempts to shield her children from a supernatural force lurking in their isolated English mansion. However, a last-reel twist casts a new light on her behavior…
---
Kayako in JU-ON: THE GRUDE (2003).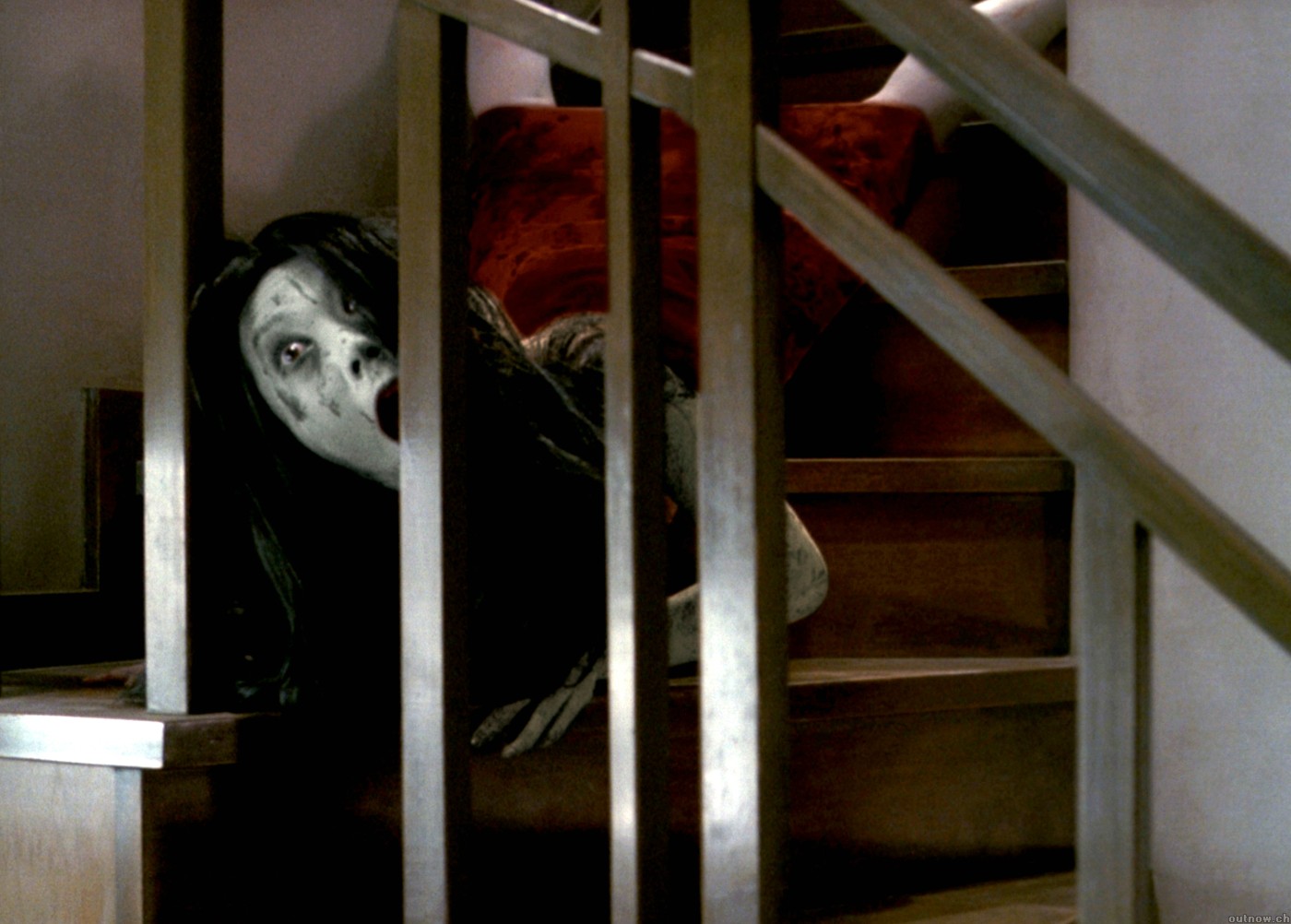 Kayako is both victim and villain: murdered by her husband, she comes back as a malevolent ghost, along with her ghostly son Toshio, wrecking death and destruction for years afterwards. Over the course of six films, she tallies up an awesomely impressive kill count, but what is most memorable about her is not mere numbers; it is the spooky, inexplicable, and almost random way she manifests, following no clear rules that would allow potential victims to avoid her. The American remake, THE GRUDGE, makes it clear that Kayako's husband killed both her and Toshio. The Japanese original shows Toshio escaping his father's rampage, leaving it up to the audience to figure out how he died. The only possible conclusion is that he was the first victim of his mother's vengeful spirit.
---
Mater Suspiriorum, Mater Tenebrarum, and Mater Lachrymarum in the "Three Mothers Trilogy:" SUSPIRIA (1977), INFERNO (1980), and THE MOTHER OF TEARS (2007)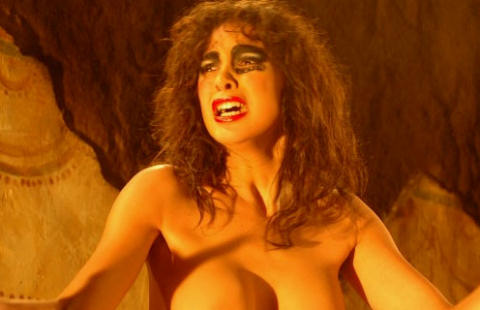 Inspired by Thomas DeQuincey's essay "Lavana and Our Ladies of Sorrow," Dario Argento created this trio of witches whose names translate as Mother of Sighs, Mother of Darkness, and Mother of Tears. Despite their names, they are actually "wicked step-mothers, incapable of creating life, who rule the world with sorrow, tears, and darkness." Collectively, they are responsible for some of the most brutal and graphic murders ever perpetrated on screen (although, technically, the killings are usually carried out by underlings).
In each of the first two films, the atrocities are centered mostly around an ancient dwelling place housing one of the witches; THE THIRD MOTHER ups the ante, with Mater Lachrymarum's evil influence spreading throughout the streets of Rome with almost apocalyptic effects. Never has the power of Motherhood been so explicity alligned with supernatural – not psychological – evil, creating a disturbing sense of an innocent world at the mercy of forces so powerful they almost defy comprehension.