According to The Hollywood Reporter, Michelle Pfeiffer (BATMAN RETURNS) is in negotiations to join the cast of DARK SHADOWS, the Tim Burton / Johnny Depp feature film version of the 60's Gothic supernatural soap opera. 
Michelle Pfeiffer's role would be that of  Elizabeth Collins Stoddard, the matriarch of the Collins family,  which runs the major industries of  Collinsport, a secluded town on coast of Maine.
In the series, Elizabeth Stoddard (played by film star Joan Bennet) had become relcusive, rarely leaving  Collinswood, the family's mansion, since the mysterious disappearance of her husband, Paul Stoddard.  
In the 1990's NBC prime time revival, Jean Simmons played the role.
If Michelle Pfieffer signs, this would be the first time she and Tim Burton have worked together since she played Catwoman in the above mentioned BATMAN RETURNS (1992).
Already in the cast are Johnny Depp as Barnabas Collins, the melancholy vampire who returns from his 18th Century crypt to pose as his own decesendent.  He's released by Willie Loomis, to be played by WATCHMEN's Jackie Earle Haley.     
Australian actreess Bella Heathcoate is set to play Victoria Winters, a young woman with an unexplained tie to the Collins family, who becomes a focus of Barnabas Collin's attention. However, there's another woman in the equation, the witch who cursed Barnabas witch vampirism, Angelique DuPre. Eva Green (CASINO ROYALE) will be playing that role.
Sounds like a nice cast is being assembled for the project, which is being fueled in part by Johhny Depp's long-time desire to play the tragic/heroic Barnabas, ever since seeing Johnathan Frid's theatrical performance on the 60's ABC series.  
DARK SHADOWS was created by Dan Curtis (with Art Wallace, Malcom Mammorstein, Sam Hall, and other writers contributing greatly). Dan Curtis made two 1970's film with the daytime drama's cast members, and produced the NBC/MGM Televison revival.
The new film is being made by Warner Brothers, which previously tried to relaunch the property as a new TV series for the WB Network.
The pilot for the rejected show has never been aired.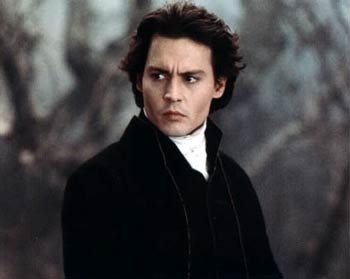 Nikki Finke's Deadline Hollywood Daily tells us that the start date for DARK SHADOWS, Johnny Depp's feature film version of the Gothic soap opera, may have to be pushed back to accommodate director Tim Burton's schedule:
…any rumor that Burton may bail altogether is "definitely" not true, says my insider: "He loves the project". But his helming of Alice In Wonderland for Disney — and people who've visited the set tell me it looks amazing — is demanding more time than originally planned. Now Burton is facing a hot delivery date for a March 5, 2010 release. And so he's exploring pushing back the start date for Dark Shadows.
I'm told the postponement hasn't yet been presented to Warner Bros. Another of my sources says the studio has already reserved stages. "It is our intention to still start the movie in the fall. We're trying to work it out," a Depp insider explains to me. "And Tim Burton is Johnny's first and only choice to direct."
Warner Bros purchased the film rights to the TV series from the estate of Dan Curtis (the creator, producer and director of Dark Shadows). Depp is both starring and producing through his Infinitum Nihil company which his sister runs. It's true that Depp has had a long obsession with playing Barnabas Collins. Tim Burton signed on as director last June with John August scripting. Originally, a start date had been scheduled for August but then was pushed back to the fall.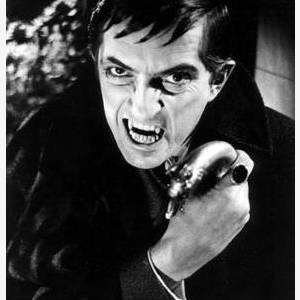 DARK SHADOWS was a daytime serial that became a hit in the '60s, starring Jonathan Frid as Barnabas Collins, a reluctant vampire seeking a cure for his undead existence. The show, which basically recycled old Universal horror movie motifs in a soap opera context, yield two feature films in the 1970s and was later remade in 1990, as a prime time series, with Ben Cross as Barnabas.