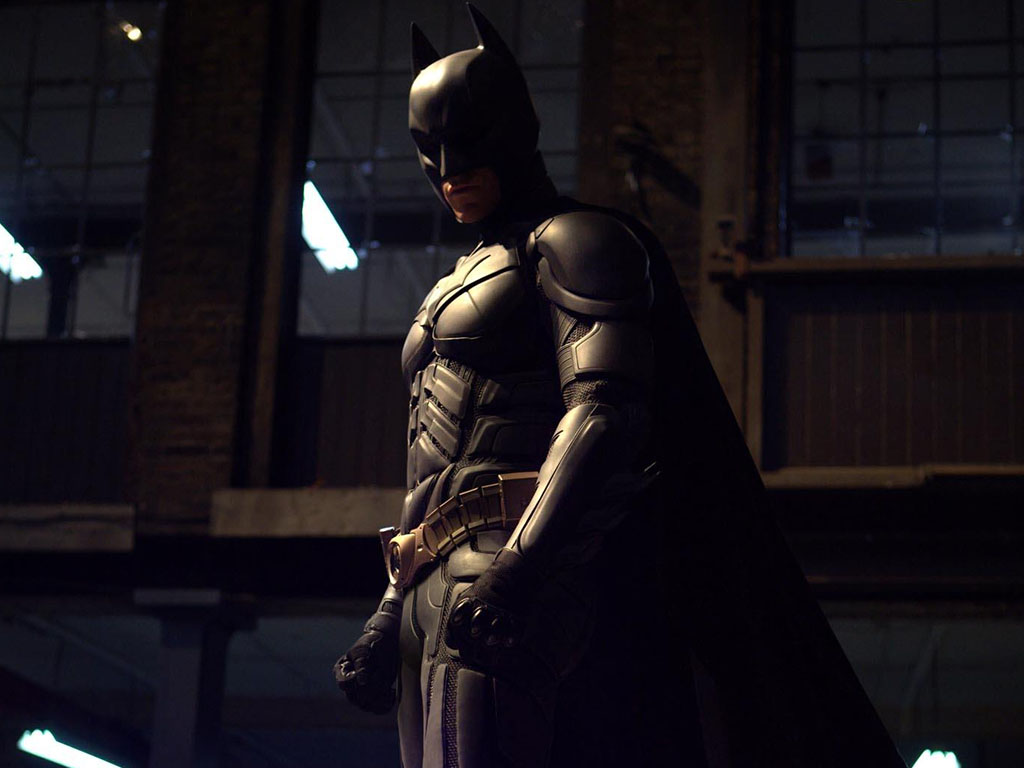 Now that 2009 has arrived, it is time to start looking back at 2009. Over the course of the next several days, we will be offering some best-of lists for the year's science fiction, fantasy, and horror films, but first we peruse the numbers that prove the on-going strength of the genre: the year-end box office totals. These are very encouraging: if one is willing to accept a very broad view of what constitutes cinefantastique (as we always have, since the very founding days when the late Frederick S. Clarke published the first issue of Cinefantastique magazine), then "our" kind of film virtually shut out the competition, seizing all of the Top Ten slots; moreover, of the 24 films to pass the magic $100-million blockbuster mark, 16 of them contained some kind of science fiction and/or fantasy element (even if critics and general audiences tended to classify them in other genres).
The other point worth noting – and this is more impressive than the actual tickets sales – is that the cliched dichotomy between popular taste and critical respect was much less prevalent in 2008 – which is to say that many of the multi-million dollar successes also earned great reviews. And we're not just talking about feel-good films like WALL-E, either; the year's biggest blockbuster was a dark, dense and dramatic adventure about a masked vigilante locked in a losing tug of war with a demented trickster, battling for the soul of a city that might be past saving. Not exactly the kind of simple, easily reducible premise one associates with mindless summer entertainment. Hopefully, Hollywood will learn a lesson from this (although we would not want to bet our batmobile on it).
Superhero fantasy definitely powered the box office last year. Not only was THE DARK KNIGHT the biggest film worldwide; IRON MAN took the #2 place at the North American box office, and the superhero satire HANCOCK finished at #4. Even down at $14, THE INCREDIBLE HULK (which was not released until after these three) managed to improve upon the performance of its predecessor – and might have done better if audiences were not burned out by the big winners.
Fantasy films of an epic and/or action-packed nature did less well but still managed to hold their own. INDIANA JONES AND THE KINDGDOM OF THE CRYSTAL SKULL, placing third, was the only one in the Top Ten, but the rest of the Top Twenty-five included CHRONICLES OF NARNIA: PRINCE CASPIAN at #13, the third MUMMY movie at #20, and JOURNEY TO THE CENTER OF THE EARTH at #21.
There were few outright science fiction films last year, but one was enough to make it a good year for the genre, with Pixar's WALL-E registering not only as a great animated film for the whole family but as an impressive cinematic vision.
The one bloody wound on this otherwise smiling face is the poor performance by horror films. The closest thing to a horror blockbuster was eighth-placed TWILIGHT, which is actually more of a teen romance with little actual terror on screen. Otherwise, during 2008 success was reckoned less by how many tickets its sold than by how cheaply the film was made – hopefully, cheap enough to turn a profit on rather meagre sales. So-called horror hits like SAW V and THE STRANGERSended up in the low-to-midd $50-million range, but they managed to turn a bigger profit than some higher-grossing films. Nevertheless, the genre's box office fortunes seem in decline: SAW V slashed its way through another $56-million – continuing the steady decline from the $87-million height point of SAW II.
No doubt part of the problem is that the genre offered mostly a series of recycled sequels and remakes: PROM NIGHT, QUARANTINE, THE EYE, ONE MISSED CALL, SHUTTER, and MIRRORS – all failed to ignite interest among either the horror crowd or general audiences, and the few attempts to craft mainstream thrillers with wide appeal also fell short. Although CLOVERFIELD started off strong, it faded quickly, barely passing $80-million in North American theatres. HELLBOY II – a superhero film with horror movie undertones – also faded fast. THE HAPPENING, M. Night Shyamalan's attempt to regain the box office lustre of SIXTH SENSE and SIGNS, was less a comeback than a comedown, stalling out at $64-million – and proving that an R-rating (Shyamalan's first) is no guarantee of an improved scare quotient, despite the continuing chorus singing this tune at such blood-drenched websites as Bloody-Disgusting.com.
Meanwhile, good horror films – from both newcomers and old pros – barely registered. The well received THE RUINS could not reach $20-million, and interesting films like THE SIGNAL, DIARY OF THE DEAD, and MOTHER OF TEARS receiving platform release designed not to sell tickets but to boost DVD sales. 
To be fair, horror was not the only genre to suffer box office embarrassment.
The ill-advised SPEED RACERturned out to be a financial fiasco for Warner Brothers, earning less that $44-million on a $120 budget – and making us wonder how the Wackowski Brothers could have fallen so far, so fast, from the glory days of 1999's THE MATRIX.
George Lucas gave us the compute-animated THE CLONE WARS, which earned the distinction of being the lowest-grossing theatrical feature in the STAR WARS franchise, landing at #78 with $35-million.
BABYLON A.D.'s placement at #105 made Vin Diesel's star power seem like ancient history.
Placing at #107, I WANT TO BELIEVE made you wonder why anyone thought audiences wanted another X-FILES film.
And MEET DAVE's meagre $11-million take pulled off the neat trick of making BABYLON A.D. look like a comparative success.
As if that were not bad enough, another former SATURDAY NIGHT LIVE star – in this case, Bill Murray – appeared in a fantasy film that earned even less: CITY OF EMBER's $7.8-million North American total placed it at #146.
Here, then, are the North American box office results for 2008's science fiction, fantasy, and horror films, including borerland titles that feature some imaginative elements. For the most part, these rankings are indicative of how well films did worldwide, although there are exceptions (e.g. INDIANA JONES and HANCOCK surpassed the worldwide gross of IRON MAN).
First, the Top Ten:
1. THE DARK KNIGHT: $530.9-million. The success of this film is absolutely staggering. On first viewing, despite the intriguing complexity of the scenario, we were a bit put off by the screenplay (which we would have called overwritten) and the pacing (which we would have called over-edited). The film seemed to be both too long and too short, as if there were too many plot threads cut down to a bare minimum that would hold everything together. A second viewing erased most of these concerns and emphasized the strengths. Although the shot seems long at best, this deserves a Best Picture nomination.
2. IRON MAN: $318.3-million. In any other year, this would have been the biggest superhero hit of the summer – a big, beautiful, entertaining film that delivers both comic book action and convincing characterization; the result is a film that you can take seriously even while you're having fun with it, and the two elements never contradict.
3. INDIANA JONES AND THE KINGDOM OF THE CRYSTAL SKULL: $317.02-million. Harrison Ford is back cracking the whip again, and fans seemed to thrilled to care that the same old formula had gone a bit stale during the years that have elapsed since THE LAST CRUSADE.
4. HANCOCK: $227.9-million. Will Smith proved he could do no wrong in this superhero satire – if by "do no wrong," you mean always score at the box office, no matter how muddled and disappointing the result is. The film is actually not without entertainment value, but it never lives up to its promise.
5. WALL-E:$223.8-million. Pixar delivers another film that ranks not only among their best but also stands worthy of inclusion among the best science fiction films ever made, thanks to its outstanding early portion. During the initial viewing, the second half, which becomes more conventional, seemed a distinct disappointment, but a reviewing reveals how consistently entertaining the film is from start to finish.
6. KUNG FU PANDA: $215-million. Another wonderful computer-animated film, this one from DreamWorks. Clever and engaging.
7. MADAGASCAR: ESCAPE 2 AFRICA: $175.4. Ugly animation, but audiences ate it up anyway. At least the penguins were back; otherwise, the film would be nearly unwatchable.
8. TWILIGHT: $169.9-million. Offers further proof (if any were needed after the Harry Potter flicks) that the key to success is not quality but effectively pandering to the target audience.
9. QUANTUM OF SOLACE: $164.3-million. Daniel Craig's second Bond outing plays off the strengths of his 007 debut in CASINO ROYALE, but, strangely, the drama works better than the action, resulting in an uneven film that is both entertaining and yet not fully satisfying. Had it delivered more fully, it would not have suffered the humiliation of finishing behind TWLIGHT in the year's final box office tally.
10. HORTON HEARS A WHO: $$154.5-million. Another Dr. Seuss adaptation yielded big bucks.
Now, science fiction, fantasy, and horror films that earned over $100-million in 2008:
13. THE CHRONICLES OF NARNIA: PRINCE CASPIAN: $141. 6-million. Though argualby better than its predecessor, this film failed to match the $200-million-plus North American take of its predecessor, causing some to call it a disappointment – an assesment that should be reconsidered now that it is clearly one of the biggest grossers of 2008.
14. THE INCREDIBLE HULK: $134.5-million. Universal's reboot of the franchise surpassed the box office results of the previous HULK movie, though not by as much as the studio probably wanted. Whatever the ticket sales, this turned out to be a lively entry in the comic book superhero sweepstakes, that just happened to be eclipsed by the greater success of IRON MAN and THE DARK KNIGHT.
15. WANTED: $134.3-million. More action than fantasy, but incredible enough to fly onto our radar.
16. GET SMART: $130.3-million. The spy-spoof lived up to its television show inspiration and more.
19. BOLT: $104.5-million. Overshadowed by WALL-E (which was distributed by Disney but produced by Pixar), this solo effort from Disney is, relatively speaking, one of the most overlooked films of the year.
20. THE MUMMY TOMB OF THE DRAGON EMPEROR: $102.3-million. Brendan Fraser is on the trail of a new mummy, but the formula remains the same.
21. JOURNEY TO THE CENTER OF THE EARTH: $101.7-million. This dud of a movie apparently appealed to audiences because of the glistening 3D effects.
And the rest:
25. 10,000 B.C.: $94.8-million
26. BEVERLY HILLS CHIHUAHUA: $93.1-million
31. JUMPER: $80.1-million
32. CLOVERFIELD: $80.04-million
34. HELLBOY II: THE GOLDEN ARMY: $75.8-million
36. THE SPIDERWICK CHRONICLES: $71.2-million
39. THE DAY THE EARTH STOOD STILL: $66.2-million (still in release during 2009)
42. THE HAPPENING: $64.5-million
48. SAW V: $56.7-million
49. THE STRANGERS $52.6-million
50. THE FORBIDDEN KINGDOM: $52.1-million
51. BEDTIME STORIES: $51.0-million (still in release during 2009)
52. THE CURIOUS CASE OF BENJAMIN BUTTON: $48.4-million (still in release during 2009)
54. NIM'S ISLAND: $48.4-million
59. SPEED RACER: $43.9-million
60: PROM NIGHT: $43.9-million
66. MAX PAYNE: $40.7-million
76. DEATH RACE: $36.1-million
78. STAR WARS: THE CLONE WARS: $35.2-million
83. THE TALE OF DESPEREAUX: $32.1-million
85. QUARANTINE: $31.7-million
88. THE EYE: $31.4-million
91. MIRRORS: $30.7-million
92. SPACE CHIMPS: $30.1-million
96. ONE MISSED CALL: $26.9-million
99. SHUTTER: 25.9-million
100. SUPERHERO MOVIE: $25.9-million
105. BABYLON A.D.: $22.5-million
107. THE X-FILES: I WANT TO BELIEVE: $20.98-million
110. IGOR: $19.4-million
113. THE RUINS: $17.4-million
121. THE HAUNTING OF MOLLY HARTLEY: $13.5-million
122. GHOST TOWN: $13.3-million
126. THE SPIRIT: $$12.5-million (still in release during 2009)
127. FLY ME TO THE MOON: $12.4-million
130. MEET DAVE: $11.8-million
133. DOOMSDAY: $11.01-million
144. PUNISHER: WAR ZONE: $8.1-million
146. CITY OF EMBER: $7.8-million