The LIbrary of Congress latest round of picks includes three genre films that encompass science fiction, fantasy, and horror: THE TERMINATOR (1984), THE INVISBLE MAN (1933), and THE 7TH VOYAGE OF SINBAD (1957). Each year, the Library of Congress selects 25 titles to be added to the National Film Registry for preservation because of their "enduring significance to American culture."
Other titles added to the Registry as part of the 2008 picks (announced on December 30) include John Boorman's 1972 film of backwoods terror, DELIVERANCE, and the 197 IN COLD BLOOD, which might well be considered a real-life horror story (based on Truman Capote's non-fiction novel of a shocking real life murder).
THE TERMINATOR was James Cameron' break-out film – an action-packed science-fiction thriller produced on a modest budget that galvanized audiences and wowed critics, becoming a sleeper hit when released. Despite his earlier turn as Conan the Barbarian, this is probably the film that best utilized Arnold Schwarzenegger as an actor, his imposing size and sharp features perfectly tailored for portraying an unemotional killing machine.
THE INVISIBLE MAN is one of four horror films directed by James Whale back in the glory days of Universal Pictures' early black-and-white horror classics. Based on the H.G. Wells novel, it stars Claude Rains as a mad scientist who has achieved invisibility and uses it to inflict a "reign of terror" on the populace. The film is notable for its impressive special effects, which mostly hold up today, and for Whales penchant for leavening his horror films with campy humor (which in this case includes portraying the title character skipping down a road looking like a disembodied pair of pants while singing, "Here we go gather nuts in May…").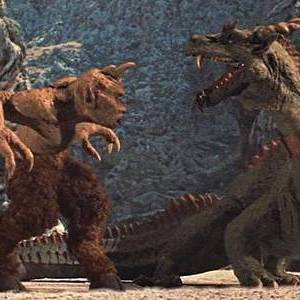 The Arabian Nights fantasy 7TH VOYAGE OF SINBAD is the first color effort from special effects expert Ray Harryhausen, who used stop-motion techniques to bring to life a series of mythical monsters such as the Cyclops, the Roc, a dragon, and perhaps most famously a sword-wielding skeleton. Harryhausen had made several black-and-white science-fiction films by this time, but 7THE VOYAGE provided the perfect home for his particular brand of movie magic, resulting in a memorable adventure of the sort that appeals to children of all ages. Read about the 50th anniversary DVD of the film here.
This year's selections raise the total number of Registry titles t9 500. The Library of Congress preserves the films in Culpeper, Virginia, at the Packard Campus of the National Audio-Visual Conservation Center .