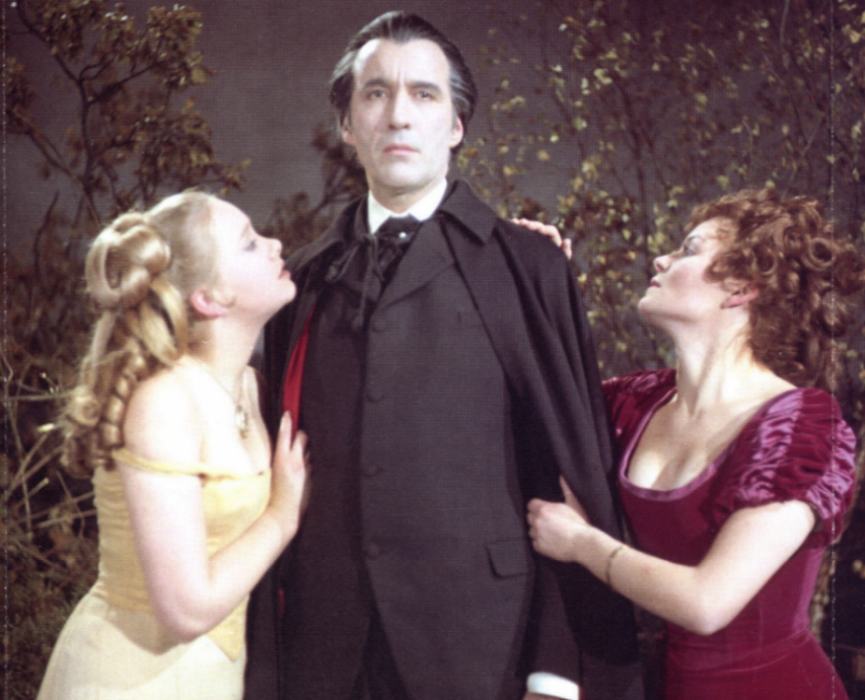 The Associated Press reports that Christopher Lee has been knighted by the Queen of England. The actor is well known to fans of cinefantastique for his roles as Count Dooku in the STAR WARS prequels and Saruman in THE LORD OF THE RINGS films. He first gained worldwide attention starring in a string of horror films in the 1950s, '60s, and '70s, playing everything from Frankenstein's creation to the Mummy. Perhaps his most famous  starring role is as Count Dracula; he was so effective that he came as close as any actor ever has to eclipsing the image of Bela Lugosi (who played the part in 1931) in the public's eye.
Christopher Lee, whose sonorous voice and burning black eyes made him a memorable arch-villain in films from "Dracula" to "Star Wars: Revenge of the Sith," was given one of Britain's highest honors Saturday by Queen Elizabeth II.
[…]
Lee, 87, who made his name in Britain's low-budget Hammer Studios horror films, is one of cinema's consummate bad-guys, appearing as everything from Bond villain Scaramanga in "The Man With the Golden Gun" to the disreputable Russian mystic in "Rasputin, the Mad Monk."
In this post from January of last year, we mentioned an irate letter from a fan who objected to Lee's being overlooked for knighthood in 2008.