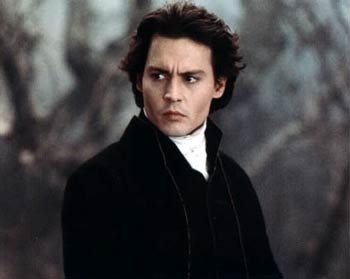 Nikki Finke's Deadline Hollywood Daily tells us that the start date for DARK SHADOWS, Johnny Depp's feature film version of the Gothic soap opera, may have to be pushed back to accommodate director Tim Burton's schedule:
…any rumor that Burton may bail altogether is "definitely" not true, says my insider: "He loves the project". But his helming of Alice In Wonderland for Disney — and people who've visited the set tell me it looks amazing — is demanding more time than originally planned. Now Burton is facing a hot delivery date for a March 5, 2010 release. And so he's exploring pushing back the start date for Dark Shadows.
I'm told the postponement hasn't yet been presented to Warner Bros. Another of my sources says the studio has already reserved stages. "It is our intention to still start the movie in the fall. We're trying to work it out," a Depp insider explains to me. "And Tim Burton is Johnny's first and only choice to direct."
Warner Bros purchased the film rights to the TV series from the estate of Dan Curtis (the creator, producer and director of Dark Shadows). Depp is both starring and producing through his Infinitum Nihil company which his sister runs. It's true that Depp has had a long obsession with playing Barnabas Collins. Tim Burton signed on as director last June with John August scripting. Originally, a start date had been scheduled for August but then was pushed back to the fall.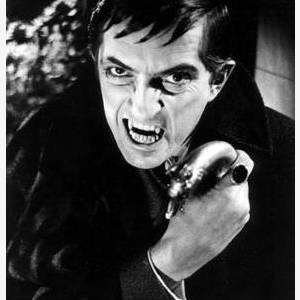 DARK SHADOWS was a daytime serial that became a hit in the '60s, starring Jonathan Frid as Barnabas Collins, a reluctant vampire seeking a cure for his undead existence. The show, which basically recycled old Universal horror movie motifs in a soap opera context, yield two feature films in the 1970s and was later remade in 1990, as a prime time series, with Ben Cross as Barnabas.