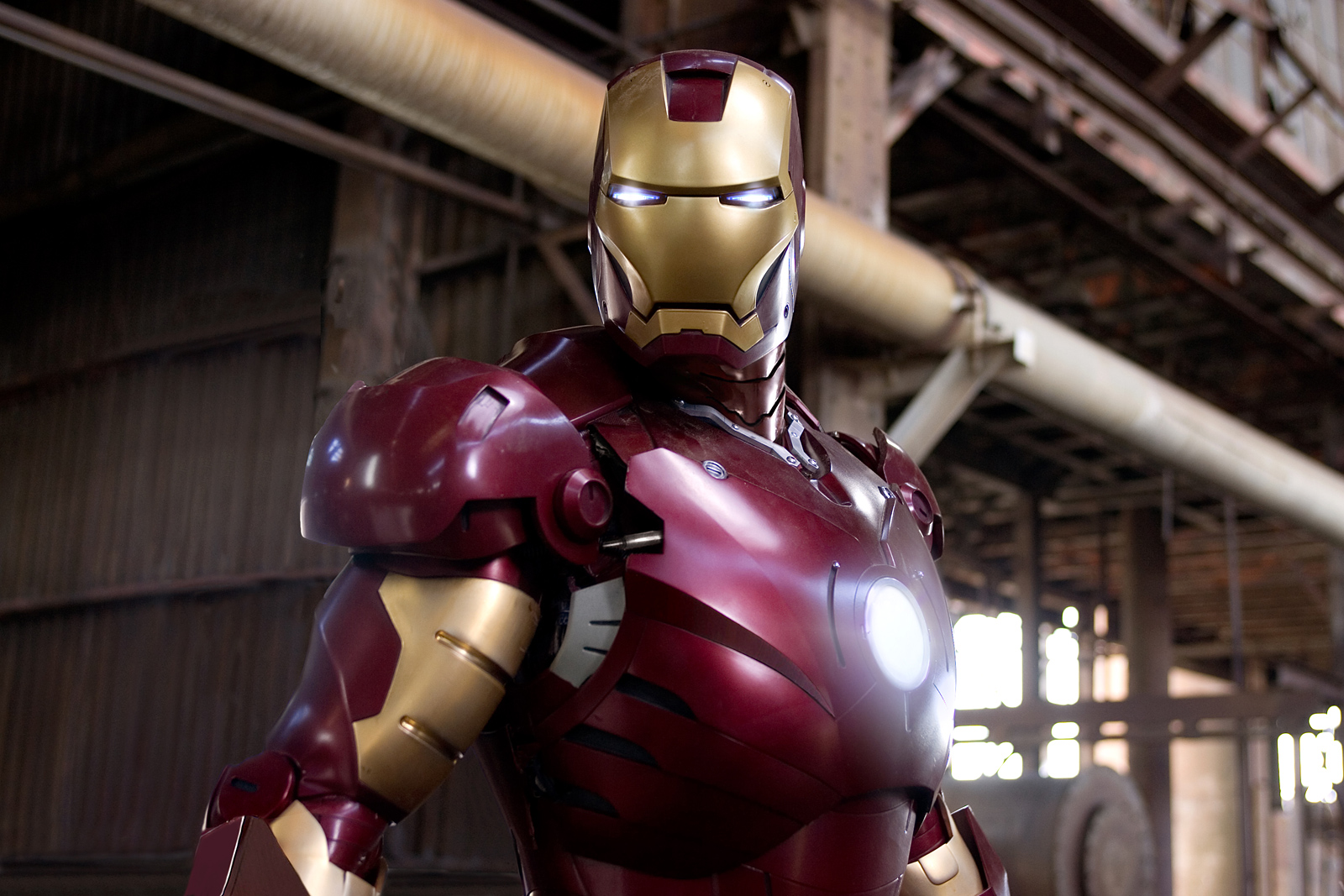 Vareity takes a look at the production design of this year's two comic book blockbusters. It provides an interesting examination of how production designers Nathan Crowley (THE DARK KNIGHT) and J. Michael Riva (IRON MAN) adapted and transformed the comic book aesthetic for the big screen, taking the super hero icons and placing them in something that resembled the real world.
Of DARK KNIGHT, Crowley says:
"It became clear that with our Joker character's chaos and anarchism we could delve deeper into realism, and try to make the city feel really familiar for the audience — creating boundaries for Batman in the modern world."
Regarding IRON MAN, Riva explains:
"There's a lyricism to the '50s vernacular of science fiction — wonderful modern-age stuff that informs our movie," says Riva, who shared the vision of helmer Jon Favreau. "The innovation of the designs lean toward it, as opposed to a totally unemotional, modern-invention-driven world that seems to be all the rage now. We tried to give Tony some of that '50s grease-monkey feel: How do you take apart a car and put it back together so it works?"
Production designers probably do not get the credit they deserve. Whenever a film looks great, people are quick to praise the cinematography, but without the production designers, all those directors of photography would be shooting blank studio walls. Read the whole article here.
*
Not sure how much credibility to give to this one – it comes from a blog I had never heard of before – but it sounds interesting: a post about RAAZ – THE MYSTERY CONTINUES, which is billed as the biggest and msot expensive Bollywood horror film ever made. Over the last few years, India has emerged as a major producer of motion pictures, but they are more know for coloful musicals and dramas than horror.
Psychosomatic Rans plugs NIGHMARES IN RED, WHITE, AND BLUE, a documentary on the American horror film, based on a book of the same name.
Freddy in Space asks – and answers – the question "Where are they now?" in regards to the cast of the 1968 NIGHT OF THE LIVING DEAD.
USA Today proclaims that DELGO – a computer-animated fantasy, produced six years ago but just now escaping from the studio vaults – is not worth your time, proclaiming that "the story is tedious, noisy and banal."