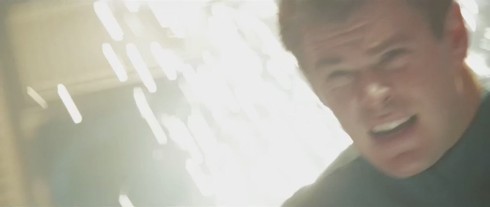 Hollywood Reporter tells us that actor Chris Hensworth – last seen as Captain Kirk's ill-fated father in the new STAR TREK – has been cast as Thor in Marvel Studios' film version of their popular comic book character. He will also take on the lead role in a remake of RED DAWN. A young Australian actor, Hensworth has also been cast in CABIN IN THE WOODS, a horror film from producer and -cowriter Joss Whedon, planned for a February 2010 release date.
Writes the Reporter:
Deals for both "Thor" and "Dawn," first reported in Deadline Hollywood Daily, are not quite squared away; the "Thor" deal is contingent on the latter film's shooting scheduling. It's due to film in August. "Thor," to be directed by Kenneth Brannagh, is FX-intensive and requires a longer pre-production period. It is scheduled for a May 2011 release.