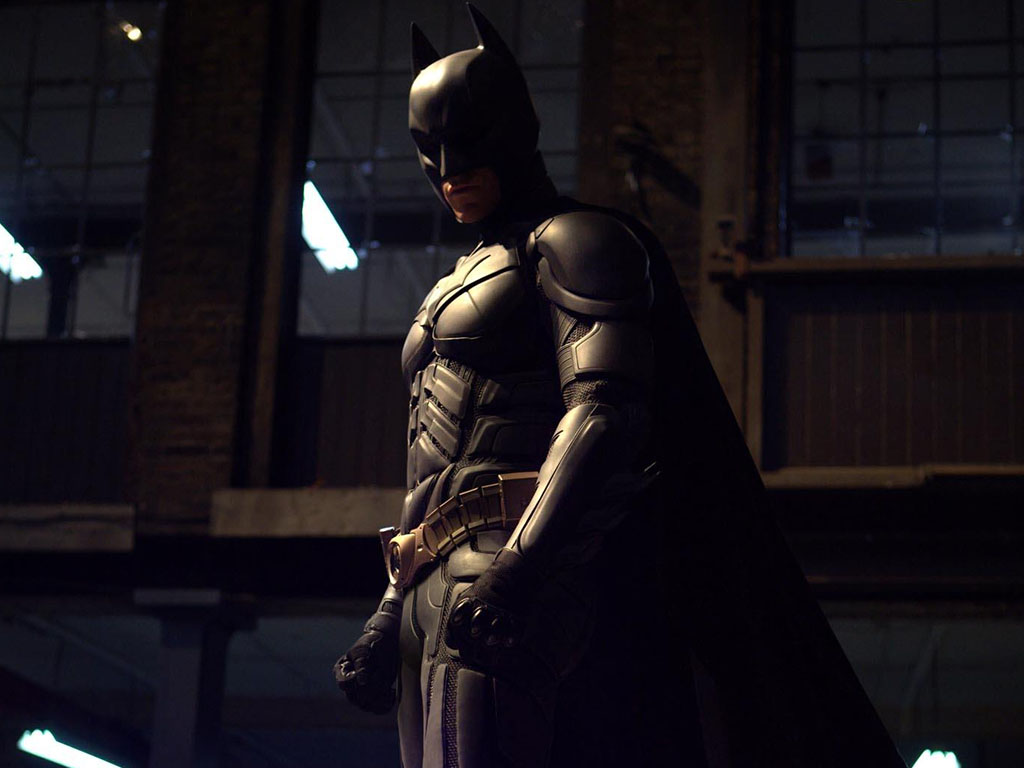 THE DARK KNIGHT dominated the box office on its opening weekend, selling more tickets than the remaining Top Ten films combined. The latest adventure of the Caped Crusader opened in 4,366 theatres, where it earned an awesome $155.34-million, according to weekend estimates. (By way of comparison, the previous film, BATMAN BEGINS, opened with $48.75-million and went on to earn a U.S. total of $205.34-million.) Even if DARK KNIGHT suffers a sharp drop-off, which seems inevitable, it will easily surpass $200-million, and has a shot at reaching the $300-million mark – a level reached this summer by IRON MAN and INDIANA JONES AND THE KINGDOM OF THE CRYSTAL SKULL.
SPACE CHIMPS, the weekend's other genre film debut, fared considerably less well, blasting off to a weak $7.35-million in 2,511 theatres – hardly high enough to maintain box office orbit. Expect the film to crash-land next week, probably dropping out of the Top Ten.
As for the rest of the weekend's top movies: Once again, genre films nearly squeezed out other films; if not for newbie MAMA MIA, science fiction and fantasy would have scored ten for ten. Although ticket sales dropped off, several titles managed to add over $10-million to their coffers.
HANCOCK slipped from #2 to #3, adding $14-million to its three-week total of $191.51-million.
JOURNEY TO THE CENTER OF THE EARTH caved in less than expected, sliding downward only one slot to #4. The $11.91-million sophomore session raised the two-week total to $43.07-million.
HELLBOY 2 was cast out of the heavenly #1 position, descending toward the lower depths – or #5 – in its second weekend of release. A $10.04-million sophomore session raised the two-week total to $56.45-million. That puts it in easy striking distance of surpassing HELLBOY's $59.62-million domestic take, but the film now seems unlikely to reach $100-million in America – which is somewhat disappointing considering its after its $34.5-million debut last week.
WALL-Erolled from fourth to sixth place with $9.81-million. The computer-animated comedy has earned $182.48-million in four weeks of release.
WANTED found itself less desired by ticket buyers, dropping from #5 to #8. $5.10-million lifted its four-week total to $123.35-million.
GET SMART was pushed toward the back of the class, ending up in ninth place (down from sixth). The film earned $4.09-million, for a five-week total of $119.57-million.
KUNG FU PANDA kicked its way from eighth to 10th place with $1.75-million. After seven weeks, the animated flick has amassed $205.51-million.
MEET DAVE was not warmly welcomed by audiences, who kicked him out of the Top Ten in only his second weekend. After a meager seventh place debut, the film slipped down to #11. $1.64-million yielded a $9.37-million two-week total – a remarkably low number for a major studio release on over 3,000 screens.
INDIANA JONES AND THE KINDOM OF THE CRYSTLA SKULL exited the Top Ten last week, but the film still managed to earn nearly a million dollars. Having dropped from #11 to #12, the movie's nine-week total is $312.58-million – or a little less than $2-million shy of topping IRON MAN, so far the biggest film of the year. At this rate, Indy probably won't make it, unless the studio puts on a big promotional push for just that purpose.
Read the complete Top Ten here.