Animated Terminator 3000 announced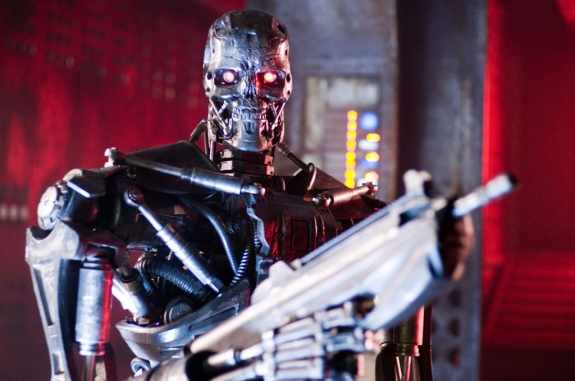 The Internet is abuzz this morning with the news that a company named Hannover House has sent out a press release announcing an upcoming $70-million TERMINATOR sequel, to be titled TERMINATOR 3000 and – get this – filmed in 3-D animation with a PG-13 in order to bring in the kiddie audience. The film will be made in association with Red Bear Entertainment. Details are scarce at the moment, but production is tentatively scheduled to begin in January of 2011.
The franchise has passed from Hemdale (which produced the original) to Carolco (which produced TERMINATOR 2), later passing through the hands of Halcyon Media and ending up with Pacificor, which licensed  the rights to Hannover House.