1960 was a blood-red year for the vampire's kith and kin, with over a half-dozen variations on the theme. There is an international flavor to these sanguine offerings, with blood-drinkers prowling crypts in England, France, Mexico, and Italy; at least one is ensconced inauspiciously in an American flower shop. Some are old-school nosferatu of the Gothic horror variety; others have a decidedly sexier style than seen in classic horror films of earlier eras; one or two are mutant science fiction off-shoots. Some are ugly; others are handsome or beautiful. Some favor old-fashioned black-and-white photography, emphasizing the spooky atmosphere of the crypt and cemetery; others are bold and beautiful in modern color. One or two are classics; others are camp; some might be dismissed as Euro-trash (or celebrated for their daring sexiness, depending on the critic). In short, there such a rich diversity of undead revenants and blood-drinking monsters that it is hard to generalize; you have to take each on on its own terms. Here then is a Photographic Retrospective of the Vampires of 1960.
ATOM AGE VAMPIRE (Seddok, l'erede di Satana)
Our first vampire title (alphabetically speaking) is more of Jekyll-and-Hyde mad scientist film, in which "vampirism" is of the most figurative sort: stealing glands of young victims in order to rejuvenate the beauty of a disfigured woman is a sort of modern variation on draining the life essence. The original Italian title is less misleading, translating roughly as "Seddok, the Heir of Satan."


*
BLACK SUNDAY (a.k.a. THE MASK OF SATAN)
Italian director Mario Bava's atmospheric masterpiece of black-and-white horror features two magnificent vampires: Barbara Steele as Princess Asa and Arturo Dominici as Ygor Yavutich (four if you count two of their victims who return from the dead). Burned alive as witches, Asa and Yavutich return from the grave to drain the blood and/or life force of Asa's descendants. The result is one of the great horror films of all time.

*
BLOOD AND ROSES (Et Mourir de Plasir ["To Die with Pleasure"])
Next up is French filmmaker Roger Vadim's ambiguous adaptation of Carmilla, the excellent Victorian vampire novel by J. Sheridan LeFanue. Vadim modernizes the setting and presents a dreamlike atmosphere that leaves the question of vampirism open to debate, yet the film contains memorable imagery that should satisfy fans of the undead.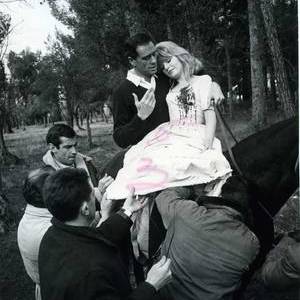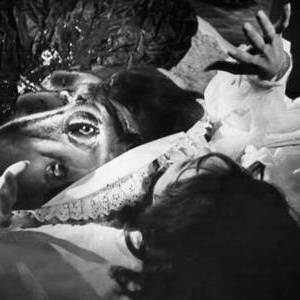 *
Hammer Films' first sequel to HORROR OF DRACULA suffers from the absence of Christopher Lee as the Count, but there is an interesting alternative in the form of David Peel as a blond, boyish vampire named Baron Meinster. He also has some lovely brides to keep him company. This English film is one of the best of its kind, even if there is no Dracula in it.


*
THE CURSE OF NOSTRADAMUS
This interesting Mexican variation on the vampire motif presents the son of the famous oracular prophet, who rises from the grave intent on establishing a cult devoted to magic and the supernatural. So confident is he of his powers that he appears to a renowned scientist and declares his intention of killing thirteen victims, even naming the time and place, just to show how unstoppable he is. German Robles makes a fine, aristocratic vampire, even if bad dubbing undermines the effectiveness for English-speaking viewers.


*
THE LITTLE SHOP OF HORRORS
Before graduating to eating body parts and/or whole human, Audrey the plant begins by drinking the willingly offered blood of Seymour Krelboin, the goofy would-be botanist who created her. Producer-director Roger Corman's campy classic, written by Charles B. Griffith, is not quite as funny as intended, but it is so weird it has to be seen to believed.
*
THE PLAYGIRLS AND THE VAMPIRE (L'Ultima Preda Del Vampire ["The Last Prey of the Vampire"])
Another Italian entry in the vampire genre, this one offers a sexier slant on the old blood-suckers.


*
THE VAMPIRE AND THE BALLERINA (a.k.a. L'amanti del Vampiro ["The Vampire's Lover])
This off-beat Italian entry in the vampire sweepstakes is tame on its own terms, but it offers some of the first suggestions of the more explicitly sexual approaches to the theme that will emerge later in Continental vampire films (see THE PLAYGIRLS AND THE VAMPIRE, above). Along with a couple of fetching female vamps, the film also features one of the ugliest undead this side of NOSFERATU's Graf Orlock.


*
THE WORLD OF THE VAMPIRES (El Mundo de los Vamiros)
This eccentric Mexican vampire film features vampires that, for some reason, can be disabled by particular sound waves, leading to a dubious conclusion in which the villain is defeated by someone playing a tune on a pipe organ. Gotta give 'em credit for off-the-wall originality, if nothing else.



[serialposts]