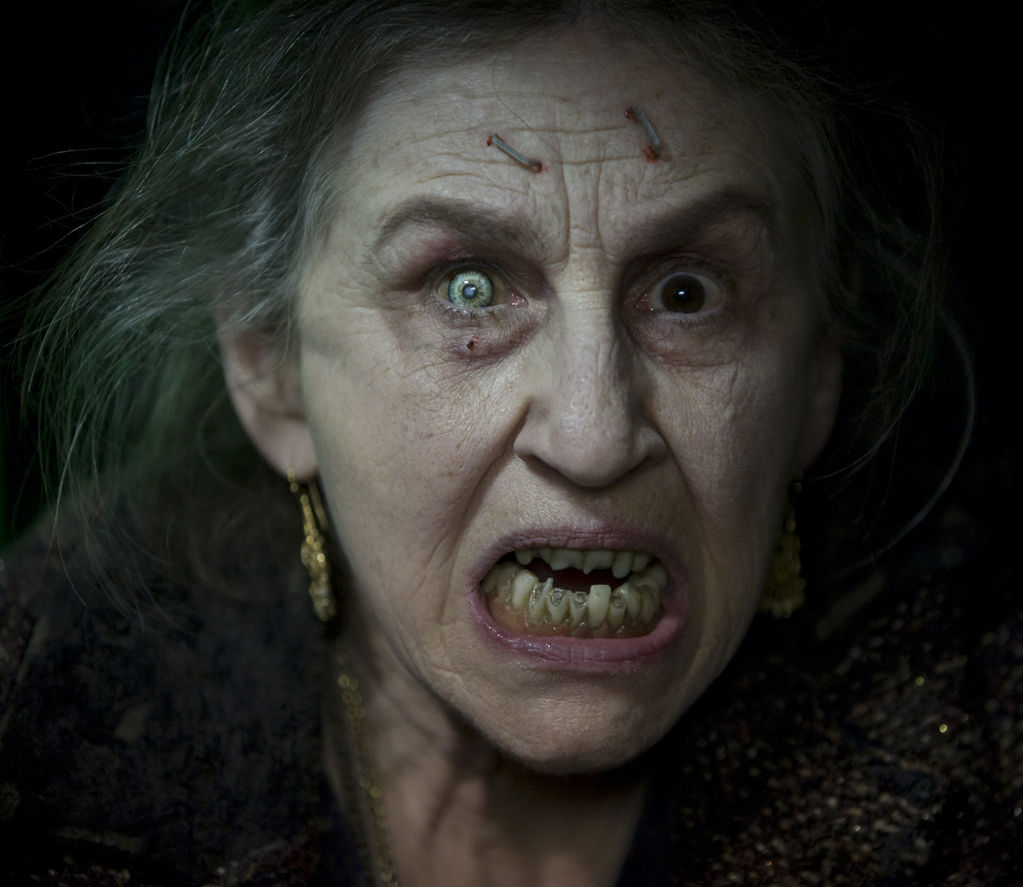 The New Year has already given us THE UNBORN and MY BLOODY VALENTINE 3-D. Whether or not they are great, they are certainly better than the initial salvo of horror films back in January of 2008. What other new horrors does 2009 have in store for us? A mix of slashers, sequels, remakes, plus a few original films, from new talent and from past horror-masters making their return to the genre. There are also a handful of borderland titles that transgress on horror territory without quite being all-out horrific. All in all, I would say that horror fans have wide variety of terror titles to look forward to this year. Read on…
NOTE: Release schedules are subject to change, which means the shelf life of the information contained herein could be short-lived. For up-to-date information, check out our Coming Soon section.
ALL THE BOYS LOVE MANDY LANE: This slasher film earned lots of buzz on the festival circuit a couple years ago, but for some reason it sat on the shelf even after securing a distribution deal. Fortunately, a new distributor has taken possession of the film. Directed by Jonathan Levine, from a script by Jacob Foreman, the film follows a young co-ed, whose would-be suitors end up dying during a weekend outing. Still no specific release date, but the title is scheduled for spring.
CASE 39: It's about a social worker (Rene Zellweger) who runs into terrifying trouble when she tries to help a young girl. Directed by Christian Alvart, from a scrpt by Ray Wright. Paramount will release this flick on August 22.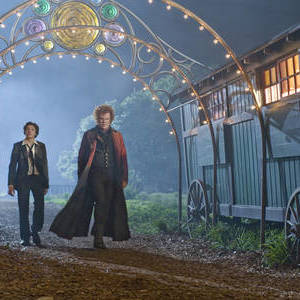 CIRQUE DU FREAK: John C. Reilly, Ken Watanabe, and Salma Hayek star in this tale of a boy who breaks a 200-year-old truce between warring factions of vampires. Paul Weitz directed from a screenplay by Brian Helgeland and Paul Weitz, based on a book series by Darren Shan. Universal Studios lists this title among their releases for 2009, but no specific date has been set as of yet. Read more here.
DRAG ME TO HELL: No, it's not about cross-dressing Satanists; it's Sam Raimi's return to the horror genre as a director for the first time since 1992's ARMY OF DARKNESS. DRAG ME TO HELL, from Universal Pictures, is described as "an original tale of a young woman's desperate quest to break an evil curse." With Alison Lohman, Judith Long, and David Paymer. Raimidirects from a script he co-wrote with brother Ivan. Universal opens the film on May 29.
EDEN LOG: Working from a script co-written with Pierre Bordage, Franck Vestieldirects this thriller about a man who must escape from a cave haunted by some kind of lethal creature. Magnet Releasing plans to distribute this French film (with subtitles) in February.
FINAL DESTINATION – DEATH TRIP 3-D: There is obviously nothing "final" about this destination. With Shantell VanSanten, Krista Allen, and Andrew Piscella.Director David R. Ellis and writer Eric Bress keep the franchise going for New Line Cinema, which plans an August 21 release.

FRIDAY THE 13TH: This remake of the infamous 1980 gorefest produced and directed by Sean Cunningham is heavily influenced by by the sequels, as evidenced by the trailer's prominent display of the machete-wielding Jason in his familiar hockey-mask. Jason Voorhees barely appears in the original FRIDAY THE 13TH (his mom committed all the murders), and he did not put on the mask until Part III. Presumably, FRIDAY fans were in no mood to watch another movie about an unseen killer who turns out to be Mrs. Voorhees; they want to see Jason slicing and dicing his way through a cast of innocuous camp counselors. Directed by Marcus Nispel, who performed a similar service for THE TEXAS CHAINSAW MASSACRE. Written by Damian Shannon & Mark Swift. With Jared Padalecki, Danielle Panabaker, and Aaron Yoo. Paramount will unleash the film on Friday, February 13.
THE HAUNTING IN CONNECTICUT: Scripted by Adam Simon and Tim Metcalfe, here is another one of those "true" ghost stories, a la THE AMITYVILLE HORROR. Peter Cornwell directs Virginia Madsen (CANDYMAN), Kyle Gallner, and Martin Donovan.
IS THERE ANYBODY THERE: Michael Caine, Bill Milner, and Anne-Marie Duff star in this film about a ten-year-old obsessed with the ghost in a retirement home. Directed by John Crowley from a script by Peter Harness. Big Beach Films is aiming for April 17
JENNIFER'S BODY: Megan Fox (TRANSFORMERS) stars in this flick about a hot high school chick possessed by a demon that kills off her male classmates. (Sounds like MANDY LANE meets THE EXORCIST.) Amanda Seyfriend, Adam Brody, and J.K. Simmons co-star. Karyn Kusama directs from a script by Diablo Cody. 20th Century Fox releases on September 18.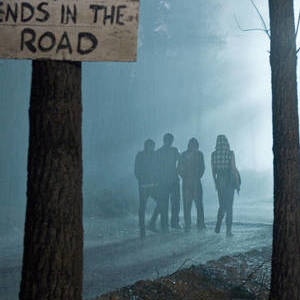 LAST HOUSE ON THE LEFT: It is not altogether clear that the world needs another version of LAST HOUSE ON THE LEFT, but the trailer looks very promising.  The original film – produced by Sean Cunningham (FRIDAY THE 13TH) and written and directed by West Craven (A NIGHTMARE ON ELM STREET) – was conceived in the social upheaval of the Vietnam War as a deliberate response to sanitized depictions of violence on movie screens: the result battered unsuspecting audiences with all the impact of blunt-force trauma; it was brutal and bordered on the despicable, but it ultimately justified its existence by being so damned effective. Tony Goldwyn, Monica Potter, and Sara Paxton star for director Dennis Iliadis, working from a script by Carl Ellsworth, with Craven and Cunninghma acting as exec producers. Read more here.
THE LODGER: This re-roasting of the old chestnut about a mysterious lodger who schedulecoincides with a series of grizzly murders (previously filmed by Alfred Hitchcock and John Brahm) updates the action to modern times, telling the story of a serial killer on the Sunset Strip whose actions mimic Jack the Ripper. Alfred Molina, Hope Davis, Shane West, and Rachael Leigh Cook star for writer-director David Ondaatje. Opens February 10.
THE LOVELY BONES: Peter Jackson directs this adaptation of the best-selling novel, co-scripted with Fran Walsh and Philippa Boyens. Paramount plans a December 11 release, perhaps hoping for Oscar gold.
NEW MOON: The sequel to the sleeper hit TWILIGHT. Chris Weitz steps into the director's chair; Mellisa Rosenberg adapts the screenplay. Kristen Stewart and Robert Pattinson return to their roles.
OPRHAN: Vera Farmiga, Peter Sarsgaard, Isabelle Fuhrman and CCH Pounder star in this tale of a young couple who lose their own child and end up adopting another one, whose angelic appearance may disguise her true nature. Script by David Leslie Johnson. Direction by Jaume Collet-Serra. Dark Castle releases on July 24.
SORORITY ROW: Stop me if you've heard this one: some girls are being killed because they were involved in a prank that accidentally killed one of their sorority sisters. With Brian Evigan, Lea Pipes, Rumer Willis, and Carrie Fisher (from STAR WARS to this? Wow!). Stewart Hendler directs from a script by Josh Stolberg. Summit Entertainment releases on October 2.
SPLICE: Director VincenzoNatale (who made his debut withthe impressive CUBE) is back withthis tale, which he co-wrote with Terry Bryant and Doug Taylor, about a scientist who develops an animal-human hybrid that evolves so fast it could wipe out life on Earth as we know it. With Adrien Brody and Sarah Polley. Senator Entertainment plans an unspecified September opening.
STEPFATHER: Dylan Walsch, Sela Ward, and Pen Badgleystar in this film about a military student whose mother takes up with a mysterious man. Nelson McCormick directs. J. S. Cardone writes. Screen Gems will release on October 16.
TAXIDERMIA: An anthology of three surreal tales involving the "aesthetics of brutality." Directed by Gyorgy Palfifrom a script co-written with Zsofia Ruttkay. Regent plans a May release.

UNDERWORLD – RISE OF THE LYCANS: Patrick Tatopoulos directs Rhona Mitra, Michael Sheen, and Bill Nighy in Screen Gems's prequel to the UNDERWOLRD films. The story depcts  an uprising led by werewolf named Lucian (Sheen) against an aristocratic vampire sect — a revolt that will mark the beginning of a centuries-old war between the two races. Screen Gems releases on January 23.
THE UNINVITED: Charles Guard and Thomas Guard directs Emily Browning, Arielle Kebbel, and Elizabeth Banks in this DreamWorks remake of the art house Korean ghost story A TALE OF TWO SISTERS. After her mother's death and her subsequent hospital stay, Anna Rydell(Browning) returns home to be with her sister (Krebbel) and her father (Strathairn), who has become engaged to Rachel (Banks), her mother's former nurse. During her first night back, Anna is visited by her mother's ghost, who reveals that the new woman in her father's life is not who she pretends to be, leading to a fateful confrontation between the women of the house. The film was shot as A TALE OF TWO SISTERS and was supposed to come out last year, but DreamWorks delayed release and changed the title – perhaps after seeing the poor results of the three Asian horror remakes that came out in 2008 (ONE MISSED CALL, THE EYE, and SHUTTER). DreamWorks will release on January 30.
WES CRAVEN'S 25/8: It seems as if Wes Craven has spent most of the new millennium executive producing direct-to-video fodder (DRACULA 2000, THE BREED) and/or co-writing remakes (THE HILLS HAVE EYES, PULSE), while only occasionally sitting in the directorial chair (RED EYE, CURSED). Now, in what has the potential to be a return to form, he has written and directed 25/8, a new scary movie that warns "evil is working 24 hours a day, 7 days a week." Although identified as a "suspense-thriller," the plot sounds as if it borders on horror territory, with a potential supernatural element. Max Thieriot, John Magaro, and Emily Meade lead the cast. Universal has not specified a date but lists the film for 2009 release. Read more here.


THE WOLFMAN: Universal Pictures will release their remake of THE WOLFMAN, starring Oscar-winner Benicio Del Toro and Oscar-winner Anthony Hopkins, on November 6. There had been previous werewolf movies before the 1941 original (which starred Lon Chaney as Lawrence Talbot who returns to the family estate in Britain after a stint in America, only to suffer the curse of lycanthropy after being bitten by a wolf), but THE WOLFMAN established the character in the public consciousness in a way that has persisted for decades, making him one of the most famous movie monsters ever. Joe Johnston directs from a screenplay by Andrew Kevin Walker (SEVEN) and David Self. Universal Pictures will release on November 6. Read more here.
ZOMBIELAND: Woody Harrelson and Jesse Elsenberg star as a two survivors of a zombie holocaust. Directed by Ruben Fleischer from a script by Rhett Reese and Paul Wernick. Columbia will release on October 9.
[serialposts]