It is not altogether clear that the world needs another version of LAST HOUSE ON THE LEFT, but the trailer for this remake (including a haunting cover version of "Sweet Child o' Mine")  is enough to intrigue even cynics like me. Since everything else under the sun is being remade, why not this one? The original film – produced by Sean Cunningham (FRIDAY THE 13TH) and written and directed by West Craven (A NIGHTMARE ON ELM STREET) – was conceived in the social upheaval of the Vietnam War as a deliberate response to sanitized depictions of violence on movie screens: the result battered unsuspecting audiences with all the impact of blunt-force trauma; it was brutal and bordered on the despicable, but it ultimately justified its existence by being so damned effective.

How the remake can live up to that in today's social context is anyone's guess. Will it be a mechanical run-through of the same old story, or will it find some way to reflect upon Iraq, Afghanistan, and the GWOT in a way that mirrors the original?
Universal intends this Rogue Pictures production for a 2009 release, but no date has been set. UPDATE: Bloody Disgusting reports that the date is March 13.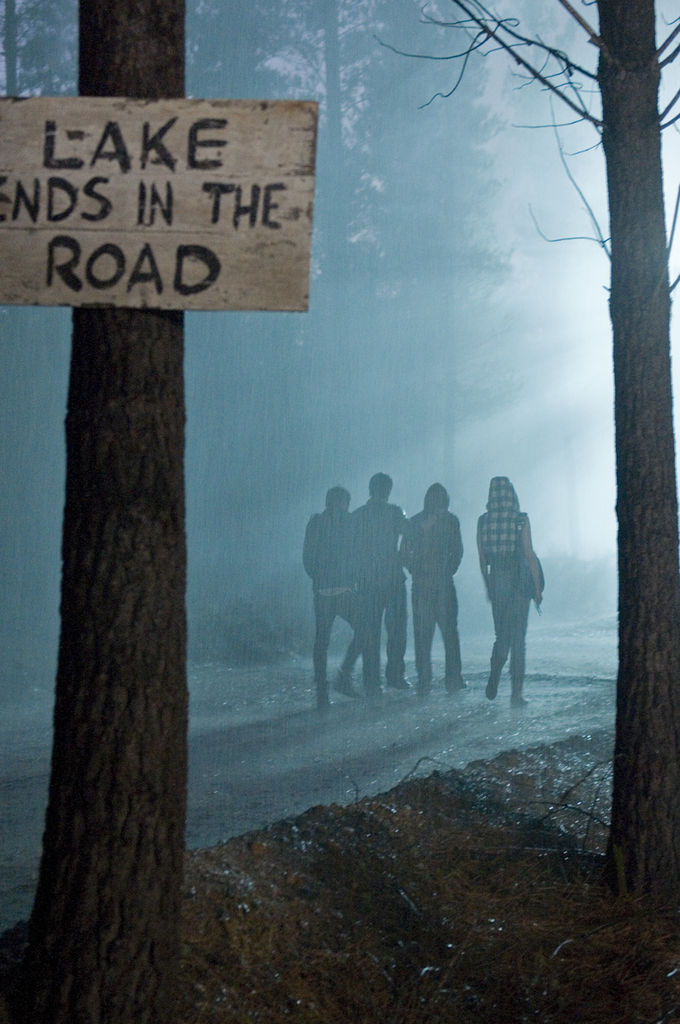 From the press kit:
Masters of horror Wes Craven and Sean Cunningham revisit their landmark film that launched Craven's directing career and influenced decades of horror films to follow: The Last House on the Left. Bringing one of the most notorious thrillers of all time to a new generation, they produce the story that explores how far two ordinary people will go to exact revenge on the sociopaths who harmed their child.
The night she arrives at the remote Collingwood lakehouse, Mari (Sara Paxton) and her friend are kidnapped by a prison escapee and his crew. Terrified and left for dead, Mari's only hope is to make it back to parents John and Emma (Tony Goldwyn and Monica Potter). Unfortunately, her attackers unknowingly seek shelter at the one place she could be safe. And when her family learns the horrifying story, they will make three strangers curse the day they came to The Last House on the Left.

Cast: Tony Goldwyn, Monica Potter, Sara Paxton, Garret Dillahunt, Martha MacIssac, Riki Lindhome
Directed by: Dennis Iliadis
Screenplay by: Carl Ellsworth
Based on the Film by: Wes Craven
Produced by: Wes Craven, Marianne Maddalena, Sean Cunningham
Co-Producers: Jonathan Craven, Cody Zwieg