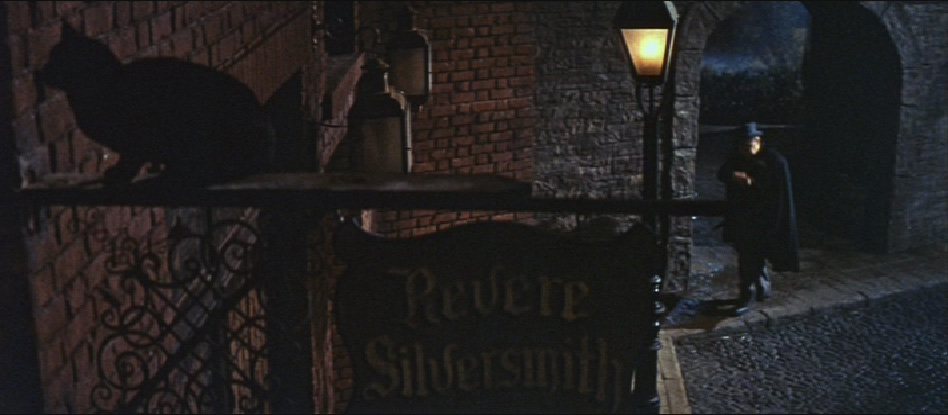 Friday Cat Blogging is an Internet tradition not much associated with cinefantastique, but we are doing our best to change that. Not so long ago, we did an installment dedicated to Stuart Gordon's MASTERS OF HORROR adaptation of Edgar Allan Poe's "The Black Cat." This week, we're taking a look at producer-director Roger Corman's TALES OF TERROR, a 1962 anthology film that includes an episode inspired by the very same story.
In Corman's triptych of tales inspired by Edgar Allan Poe, "The Black Cat" shows up in the middle episode (which includes elements of "The Cask of Amontillado"). Rotund Peter Lorre plays Montresor Herringbone, a jovial alcoholic who introduces his wife to a handsome wine-taster (Vincent Price). When he discovers they are having an affair, he kills them and walls the ir bodies in the cellar but inadvertently entombs the cat as well, its mournful wail alerting the police to the corpses.
To provide a change of pace from the first and third episodes in this anthology film, screenwriter Richard Matheson turned "The Black Cat" into a black comedy and left out the more gruesome elements (in the story, the demented narrator plucks out the cat's eye and later hangs it to death, only to be horrified when an exact duplicate – down to the rope mark on its neck – arrives to haunt him). The actors do a fine job of playing the horror for laughs, and Lorre is particularly adept at being both funny and menacing, but the title character (first scene atop a sign as Herringbone walks home) is not one of the most memorable screen felines – more innocuous than ominous, it is an object of Herringbone's hatred more than a symbol of his guilty conscience. Fortunately, the nameless pet (known as Pluto in Poe's story) does provide a memorable final close-up when discovered on the head of its dead mistress, wailing with rage.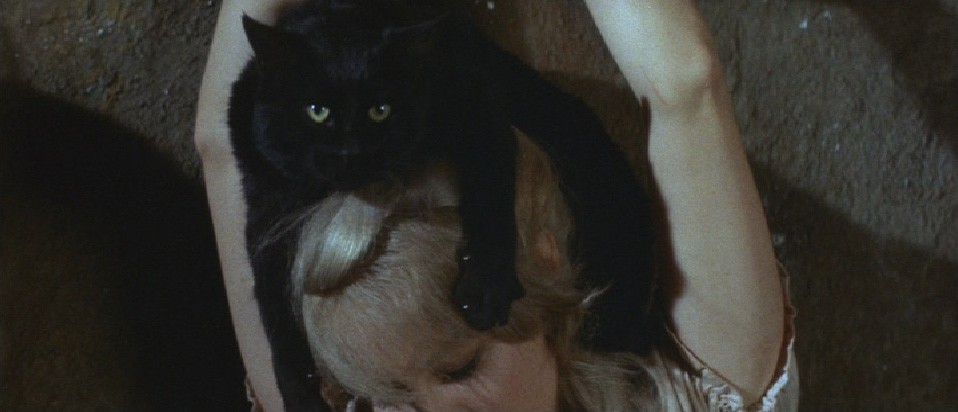 Despite the comedic liberties, the adaptation is closer to Poe than either of the two films that Universal Pictures named after the story (in 1934 and 1941 respectively). One might gripe that Lorre's Herringbone is a drunken lout from the moment we meet him, so we never see his descent from normalcy, but Corman does capture the essential element: driven by drink, a man brings about his own self-destruction, aided by a cat that – deliberately or accidentally – exacts vengeance for being mistreated. Also noteworthy: scenes of Lorre carousing in bars – and being tossed out for not paying – seem to have inspired similar footage in Stuart Gordon's more faithful 2006 version.
[serialposts]