Empire hands out awards to Avatar, Star Trek, Sherlock Holmes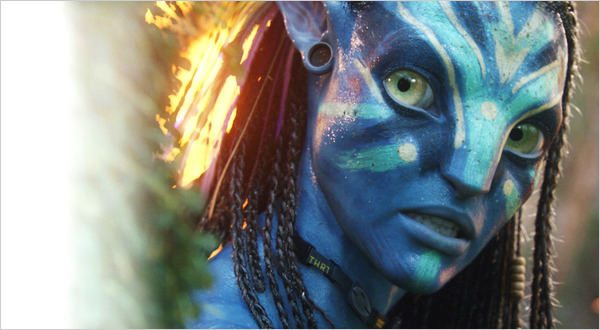 This weekend, England's Empire magazine handed out their annual Empire Awards. Unlike many other awards that are not targeted only at horror, fantasy, and science fiction, the Empire Awards honored several genre films. AVATAR won in three categories: Best Picture, Best Director (James Cameron), and Best Actress (Zoe Saldana). The J.J. Abrams redo of STAR TREK took home the award for Best Sci-Fi/Fantasy Film. SHERLOCK HOLMES was tops in the Best Thriller category. and LET THE RIGHT ONE IN was named Best Horror Film (the honor seems a little late for a 2008 movie, but I guess the wonderful Swedish vampire film did not reach the U.K. until last year).
I'm always leery of awardst hat offer multiple Best Picture categories. Its as if the voters cannot make up their minds, and so they just hand out as many statues as possible. It also leads to the slightly silly result that AVATAR – obviously a science fiction film – wins for Best Film but not for Best Science Fiction Film. Oh well, if that gives the well-deserving STAR TREK a win in the later category, I guess that's a good thing.