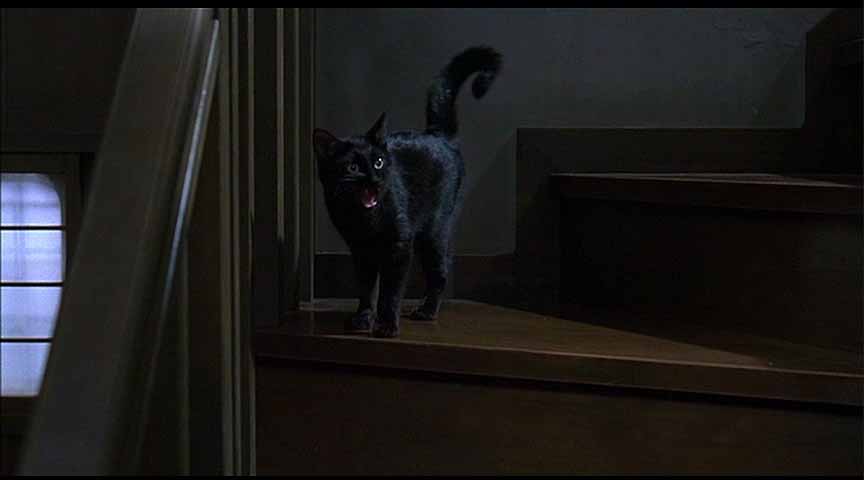 Cats are the perfect international horror movie stars. Like the genre itself, they make their impact with visuals, not dialogue, which is why horror travels well from country to country. A unique example of this is THE GRUDGE, an American remake of the 2003 Japanese production JU-ON: THE GRUDGE. Remaking a Japanese horror film had previously been successfully accomplished with 2002's THE RING, but in this case the American version retained the original director, some of the actors, the Japanese setting – and of course the memorable cat-and-ghost-boy combo that sent shivers down so many spines.
Although officially based on the third of four JU-ON films, THE GRUDGE incorporates elements from the entire franchise, including flashbacks to the murder-suicide that spawned the supernatural curse. As in the original, a small house in Tokyo is haunted by a dysfunctional family of spirits, including little Toshio (Yuya Ozeki) and his pet cat.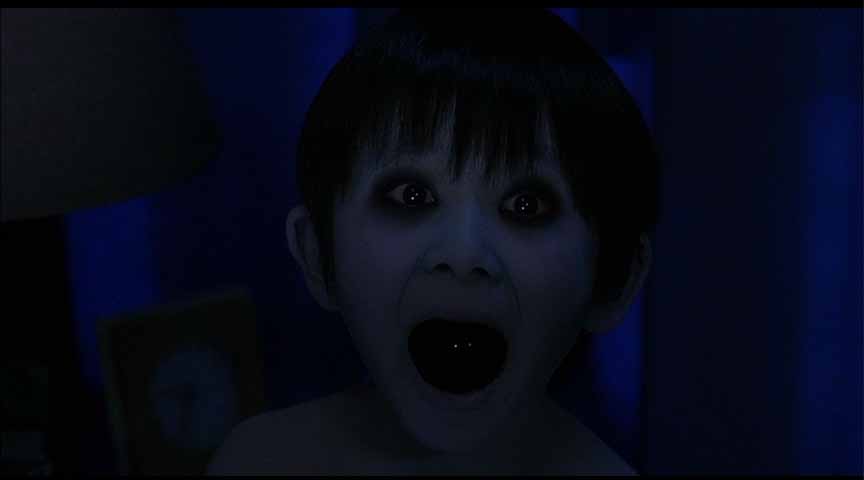 The unrated director's cut (available on DVD) contains a couple shots depicting the cat's death, clarifying that the boy and his pet were killed by Toshio's father; the proximity of their deaths presumably explains their close connection in the afterlife. Toshio's soul seems somehow fused with that of his pet, as evidenced by his penchant for emitting a disturbing yowl, indicating that he is a "cat-ghost" – a figure familiar to Japanese audiences.
The remake's bigger budget allowed for glossier production values and more eye-catching camera angles, providing more vivid views of Toshio and his cat in action. Toshio also takes a more direct hand in the mayhem. In the Japanese films, he and his pet were like warning signs of worse things to come, setting the audience on edge but seldom if ever actually harming anyone. In The Grudge, however, the cat-ghost-boy does claim the odd victim or two.